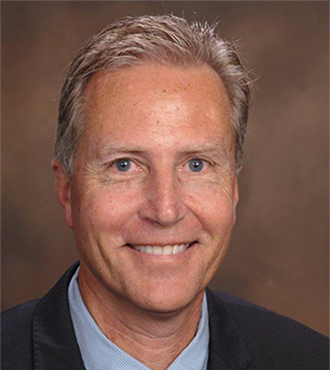 Bob Mothershead
Four Reasons to Choose the Bob Mothershead Team for Your Dental Office Design Consultants
We started working with dentists in all specialties and orthodontists in Southern California over 30 years ago to provide dental office design and equipment consulting services. We've learned a lot while helping hundreds of dentists, orthodontists and oral surgeons, and the industry has gone through a lot of changes during that time. Still, one thing remains constant: our desire to help you build the office of your dreams.
When you hire us, you'll discover we do things a little differently. For us, it's about building strong relationships. Starting with your first call to our office, we sit down with you, face-to-face, and get to know you and your dreams. It's not about what we think you need – it's about what's most important to you. You can rest assured we hear your needs and wishes and make them our goals. We know that to have a successful project, this must be a collaborative process of three professionals – the consultant, the designer and the doctor – and the success of your practice depends on our relationship. We continue to enjoy the many long-lasting friendships forged during the process.

Our in-house dental office designer works directly with you to achieve your design. No outside contract designers working just from measurements without seeing the space; no waiting for your consultant to reach the designer to get answers to your questions; and no waiting for weeks to see the designs. Our designer comes to your space so she has first-hand knowledge of the site and can see the best way to lay it out. She personally measures the space, and in just a few days you have the site designs in your hands. What an amazing difference it makes working with an on-staff designer knows you personally and has been to your office!

Design success is vitally dependent upon the preliminary work. We make sure the space design is correct before you sign the lease. We want you to be sure this is the ideal space for you before you spend the money to build it out. We focus solely on orthodontic and dental office design and consulting services in the southern California markets of the greater San Diego and Los Angeles areas. All of this gives us extraordinary knowledge of the special requirements of dental space design and flow; local, state and ADA codes; and industry standards of practice. Once the preliminaries are complete, then we can talk about equipment and technology. Our designer can also provide interior design services so your office is attractive, warm and inviting.

We have your back! We protect you and your interests to make sure the project gets done right, on time and on budget. We lead the team and are personally involved in every step of the entire process to ensure you have the right people working for you, making your vision become a reality. We have the skills, experience and relationships to truly advocate for your best interests.
We know the special requirements of dental space design and construction – we know how to represent your interests throughout the process. We love what we do and treasure the amazing relationships we've built with our dentist and orthodontist clients. When you meet with us, you'll see why so many Southern California dentists and orthodontists have hired us for their dental office design projects. Let us help you build the office of your dreams!